Pan Roasted Snipe



4 tablespoons All-purpose flour
1/2 teaspoon Salt
1 teaspoon Black Pepper
16 Snipe
2 tablespoon Butter (or margarine)
2 tablespoon Bacon drippings
1 cup Wine, dry white
1 1/2 cup Chicken broth
1 tablespoon Red currant jelly
2 tablespoons All-purpose flour
Combine half of the flour (2 tablespoons), salt and black pepper; dredge snipe in mixture.
Brown snipe on both sides in butter and bacon drippings in a large skillet.
Gradually add 1/2 cup wine, 3/4 cup, broth, and jelly.
Cover and cook over low heat 40 minutes.
Remove snipe and keep warm.
Gravy
Combine 2 Tbsp flour, 1/2 cup wine and 3/4 cup broth, stirring until flour dissolves.
Gradually add flour mixture to the pan drippings.
Cook over medium heat, stirring constantly, until mixture thickens.
Pour gravy over snipe and serve.

God Bless America!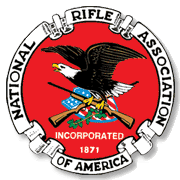 We proudly support the NRA




Copyright 2001-2018 The Snipe Hunter