Crock Pot Snipe And Chops



This is a kind of snipe meal that might be of interest if you are feeding someone that has not eaten or does not regularly eat wild game. I like boneless chops about one inch thick but you can also use bone-in chops or thicker chops that have been butterflied.
Start by browning the chops. The only seasoning I use for this is salt and pepper and I don't think it makes any difference whether they are added before or after the chops have been browned. Once the chops are browned and seasoned they go into the crock pot along with the drippings. Now add the snipe breasts and 1/2 cup of water. Cook on low for 7-8 hours, checking periodically and adding water if necessary. If you want to cook the entire meal in the crock pot you could also add potatoes, carrots, and onions.


God Bless America!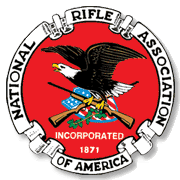 We proudly support the NRA




Copyright 2001-2018 The Snipe Hunter