Snipe And Wild Rice



This is a simple dish that I have made quite a few times. There are a number ways this can be done and it also works well with long grain white rice. I will mention ways I have made a meal using both wild and white rice.
I believe this is one of the best snipe dishes suited for the hunting camp. It requires few ingredients and not much in the way of prep time or effort. If you decide you want to use wild rice all you will need is one box of the rice mix of your choice, water, and snipe. Start by pouring your rice mix in the bottom of a glass baking dish. I use one that is 8" x 8" x 2 1/2" deep and that seems about perfect when cooking for two people. You will need to adjust the quantity of ingredients as well as what you cook the meal in depending on how many people you are planning to serve. Next you will add the recommended amount of water per the instructions on the rice mix. If there is anything else you want to add now is the time to do it also. I don't go crazy with this recipe but I have added sliced porta bella mushrooms. After mixing well place the snipe breasts on top. It will be soupy so the breasts will sink down into the mix. That is to be expected and is necessary for the meat to absorb some of the flavors from the mix. Cover with a glass lid and bake at 400 degrees for 45-50 minutes or until rice is cooked.
When using long grain rice I start with one cup of rice. The ratio for water to rice is 2:1 so for my recipe that means two cups of water. To that add one can of creamed soup. I have used cream of chicken, cream of mushroom, and cream of celery. My preference is in the order listed but this dish will taste good with any of those. The soups have plenty of sodium in them and I do not add salt at this point. Once on the table it can be salted to taste if necessary. A little black pepper is the only spice I add. You can be finished at this point or you can add some mushrooms, carrots, green peas, or any of your favorite veggies. In the interest of keeping this one simple I don't add much to mine. When it is well mixed place the snipe breasts evenly around the dish, cover with a glass lid, and put it in the oven at 400 degrees. Forty-five minutes is about right using my oven.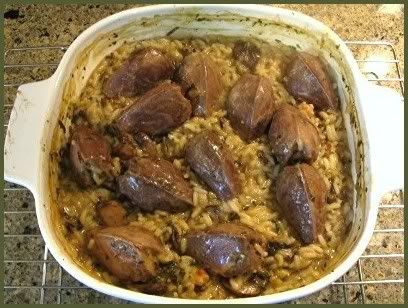 God Bless America!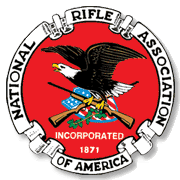 We proudly support the NRA




Copyright 2001-2018 The Snipe Hunter